Oregon Health Care Reform & Cover Oregon
Cover Oregon, Open Enrollment, Oregon Marketplace & Exchange
Reform Notice: "Open Enrollment" for 2017 is over. Still need coverage? We can help, call 503-287-8808. You might qualify for a QLE (aka Qualifying Life Event). Pibal Insurance Brokers are proud to announce that we are a WBE (Web Based Entity) offering true "one stop shopping" for all carriers on the Marketplace Exchange. Our smart technology will allow you to check for a subsidy, shop from all marketplace carriers, and even enroll for plans offered on the Marketplace. Finally, one website to shop for your "Open Enrollment!"
What Now? Will "ObamaCare" in Oregon be Repealed by the Republican Plan? The Affordable Care Act has many changes which happen daily. Stay up-to-date: Click the Free Quote gold box above or simply call 503-287-8808 now to see how easily it is to get a subsidy quote, shop for plans and enroll.
The next Oregon Open Enrollment Period is November 1st, 2017 to December 15th, 2017. Fortunately, Pibal Insurance Brokers is already a FFM (Federal Marketplace) agency. We will continue to help you enroll, at no additional cost for your new ACA ObamaCare plans and plans off-exchange. Are you frustrated with long wait-times and unreturned voicemail to the agencies and carriers? Our services are free. contact us now to confirm enrollment eligibility.
Are you subsidy eligible?
Subsidy Calculator to estimate your eligibility.

Pibal Insurance Brokers of Oregon is excited to announce that we will be operating to assist you in subsidy calculations & "On Exchange" Enrollment for FFM Marketplace plans. We help Individuals and Small Groups through the process. We will represent all carriers both "On Exchange" and "Off Exchange" with 3 Simple Options!
"I would like to discuss my options with an expert"
Perfect! We're local. A quick phone call, to a real live human right here in Oregon and Washington. 503-287-8808
"I would like immediate quotes and pricing online"
Easy! Use our free quote tool. Want to enroll on your own too? Great! You can securely enroll directly to the carrier. Need more help? just call or chat! In the Exchange or outside the Exchange. We're right here.

I would like a quick online chat to pursue my best options"


Great! Use our IM Live Chat in the lower left corner. Let us know what you're looking for and we can happily provide answers and solutions.
A Local Independent Broker
Provides a simple overview of Oregon Insurance Reform, Obama Care Oregon & Cover Oregon.
"How do I know if I qualify for ObamaCare in Oregon?"
There are now three ways to get regular insurance & "ObamaCare."
1. WBE (Web Based Entity) easy, fast & secure!
2. The Marketplace Pathway.
3. The Direct Enrollment Pathway.

(1.) WBE (web based entity). Pibal Insurance is excited to announce that we are a full service agency providing you with the only true "Click, Quote, Enroll" option. Just like Amazon or Expedia, you can simply go to: https://www.healthsherpa.com/?_agent_id=Pibal_Insurance_Brokers and easily determine subsidy eligibility, find a plan and enroll on one convenient stop! Best yet, it costs you nothing! If you have any questions along the way, simply call us (and not the government or some massive call center).

(2.) In the Marketplace pathway, agents and brokers can help qualified individuals enroll in health insurance coverage. There is NO FEE to use an agent or broker! In this pathway, the consumer logs directly into the HealthCare.gov site, using his or her own Marketplace user account. The agent or broker may assist the consumer in creating his or her account if needed, but the consumer or a legally authorized representative must create his or her own Marketplace username and password and should not share this information with third parties, including agents and brokers. Agents and brokers may NOT log in as the consumer, using the consumer's username and password, when assisting consumers in the Marketplace pathway. After the consumer logs in, the agent or broker then works with the consumer to complete the eligibility application. The consumer is prompted to enter the agent or broker's Federally-facilitated Marketplace user ID and National Producer Number (NPN) on the application to indicate that the agent or broker assisted the consumer.

(3.) In the Direct Enrollment Pathway, agents and brokers may connect to HealthCare.gov through QHP issuers' or web-brokers' websites. There is NO FEE to use an agent or broker! Through the QHP issuer's or web-broker's connection to HealthCare.gov, agents and brokers are able to log on to an agents and brokers landing page on the Marketplace website that is available only through direct enrollment. From there, agents and brokers may assist consumers in the Individual Marketplaces with eligibility determinations for insurance affordability programs, as well as QHP selection and enrollment. In this pathway, your NPN is electronically transmitted to the issuer when the consumers enrollment is submitted. On the next page, you will see the general steps that an agent or broker can take to assist a consumer through the direct enrollment process on an issuer's or web-broker's website.
What are the Costs?
Your rates and subsidies are based on estimated annual income levels with the federal governments Federal Poverty Level (FPL). Business owners concerned with potential increases are encouraged to call us for options & costs of offering a traditional group plan vs employees go onto FFM Healthcare Marketplace, Cover Oregon/ Exchange directly. We can help, call today.
Why Use a Local Broker?
We can do this with you. The rates are the same whether you wish to do all of this on your own. There is no additional cost by having a local independent broker help you locate the best plan to fit your specific needs.
Also, the consequences of getting insurance incorrectly can be costly. Very Costly to the tune of $25,000, $250,000, even incarceration. Plus, *this looks a little too tricky:
When Did This Start?
November 2014 - With the implementation of the Health Exchange "Cover Oregon" you will only be able to purchase your health insurance during "open enrollment" much like Medicare. Open Enrollment to purchase or change your insurance will be from November 1st 2016 through January 31st, 2017. Updates happen frequently, call us with questions 503-287-8808.
We're local
Call today for real information
503-287-8808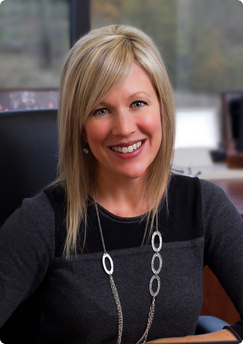 Pibal Broker Tip: Even if ObamaCare is repealed and replaced, Cover Oregon or "the Federal Marketplace Exchange", you can still have your own personal broker, who will work for you to assist in your enrollment for "Obama Care" aka the Healthcare Exchange. Our services cost you nothing extra!
Why try calling some distant phone number to try to get information from a non-descript government agency or calling some far off 800 number to an out of state "agent" when you can have an advocate, right here in Oregon explaining these changes in layman's terms.


Call today to find out about the latest developments in HealthCare Reform, Cover Oregon & The Exchange.
Find an agent to assist you. It's free
WHAT ABOUT THE PENALTIES? (the content below is used only as educational/informative in nature to help explain the implications of not having coverage. Public information from Lifewise*)
Higher Penalties This Year for Not Having Health Insurance
No Insurance = Higher Penalty Each Year
The penalty for not having health insurance increases every year
Pay 100% of Cost
Another financial consequence of lacking health coverage, of course, is that you're responsible for 100 percent of your medical bills during the time you're uninsured. And in some cases, medical bills can be pretty large. For example, if you break your leg while skiing or playing a sport, you could face medical expenses that range anywhere from $500 to $18,000, depending on the severity of the injury and the course of treatment. This is the main reason for having a health plan in the first place: to have help paying for your medical expenses as they come up throughout the year.
Who Won't Face the Penalty at Tax Time?
As mentioned earlier, there are some exceptions to the "individual mandate." People who are unemployed may not owe a fee for being uninsured, and neither will Native Americans and people who fit certain other criteria. A good breakdown of who is exempt can be found on healthcare.gov.
Still Have Questions?
It's important to know about the the penalties and financial risk from not having health insurance. Call now!